By Aditi Ray Chowdhury / TPI
The global health pandemic has disrupted the lives of millions of people world over. Particularly, homeless and migrants have been the most severely hit by the socio-economic repercussions of the COVID-19. Lack of livelihood opportunities has resulted in shortage of food making poor people prone to malnutrition and acute hunger. In India, during the last seven months, there has been large scale displacement of migrant population due to lockdown and subsequent lack of work opportunities. However, during this unprecedented challenge several organisations and individuals came forward with a helping hand, to ensure people have access to basic necessities of survival including food, medicine and clothes.
Khushiyaan Foundation, which was conceptualized by a young team, under the leadership of Chinu Kwatra, is one such organisation working tirelessly during the pandemic. The organization has a number of projects like Naari Shakti, Beach Warriors, Roti Ghar and Project Paathsaala that strives to ensure empowerment of women, cleanliness, quality food and hygiene as well as the gift of education.  
"Roti Ghar" was launched on December 6, 2017 with a mission to eradicate malnutrition and hunger in children. Under the initiative, healthy and freshly cooked food is provided to the underprivileged kids daily, once in a day. The specially-designed nutritional menu includes Daal khichdi, Daal chawal, Roti sabji and Boiled egg. Every item is cooked in their very own kitchen by following food safety and hygiene requirements under FSSAI. The functioning is well-planned and systematically organized so as to ensure that every team member discharges his responsibility effectively. From procurement of raw materials till the distribution in clean boxes. Volunteers present at the locations make sure that the kids wash their hands before the meal is getting served. Roti Ghar is supported by 'Ananta' in its endeavour to feed children.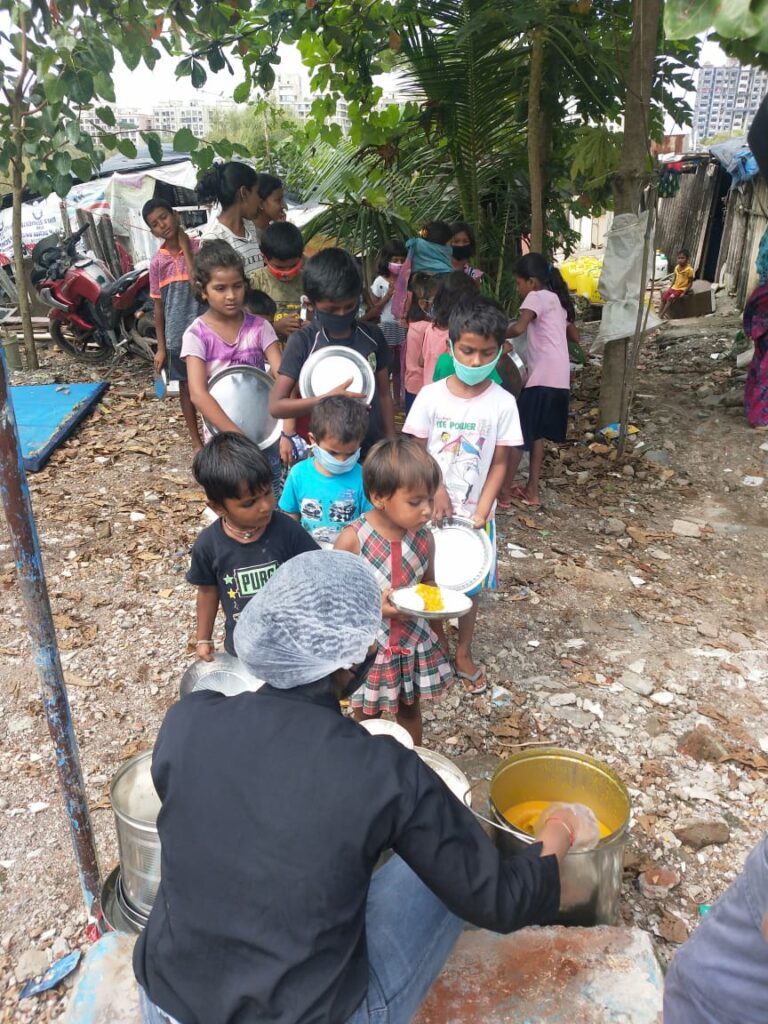 Speaking of the project "Roti Ghar", Kwatra said that their team designed a special menu filled with nutrition for the underprivileged kids, to feed them once, daily and the process is carried out by following all the necessary food safety protocols. With an impressive expansion from Mumbai to multiple slums in different cities like Bangalore, Odisha and Hyderabad the network of "Roti Ghar" has risen upto nearly 1300+ kids falling under the age group of 5 to 17 years. Project Pathsaala which is yet another initiative started by Khushiyaan, goes hand in hand with Roti Ghar to ensure greater participation of the youth in co-curricular activities along with their educational needs in order to guarantee an all-round development and well-being. The results have also proved them to be really beneficial in terms of health, personality and hygiene.
During the last few months, the world has been witness to a global crisis, many people have lost their lives and their loved ones and many of them have been rendered homeless and jobless. Amidst these trying times also, Khushiyaan has not stopped its work for the people. By providing food and essential items to many of the stranded people who were in desperate need of help, the organisation has bene serving humanity in its truest sense. During the outbreak of Covid-19, "Roti Ghar" extended its hands to help people suffering due to hunger by providing essential items. In the span of 75 days they distributed – 6,50,880 Meals, 2,89,590 Individuals benefitted from dry ration, 26,100 Packets of sanitary napkins, 52,500 Meals to stray animals, 30,000 Water bottles, and snack items were distributed.