With a global pandemic, the year 2020 has been challenging for small businesses who have been struggling to stay afloat through this. OkCredit aka 'Digital India ka Digital Bahi Khata' with its aim and mission of helping small businesses to grow and empower them digitally has now taken it upon them to spread some festive joy amidst the Chanderi Craftsmen community this Diwali.
With the common vision of the Nation – 'Vocal for Local', OkShop launches its first campaign 'Chanderi ki Diwali'. With this campaign OkShop is on its way to onboard more than 3000+ looms, and around 6000+ weavers from Chanderi working hard to thrive the culture and struggling to create sustainable business, post pandemic. This opportunity will now enable the weavers to reach to their potential consumers directly along with providing incentive to increase their sales and gain higher visibility of their products across India. There is no commission attached to it, so the weavers can sell their products free of cost to end consumers.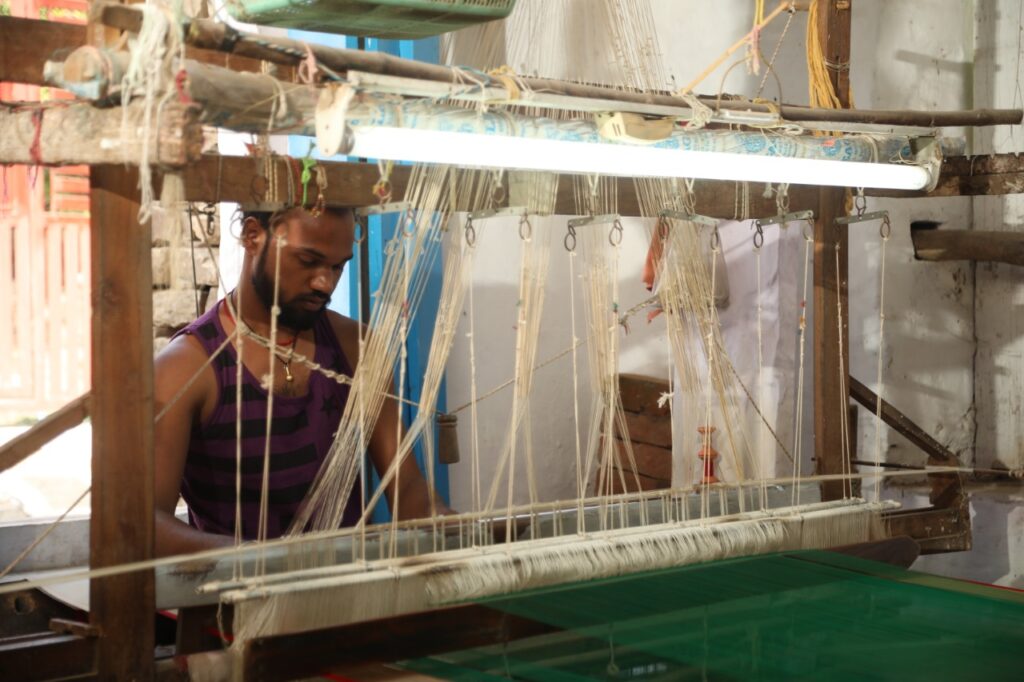 OkCredit has also launched an exclusive website for weavers to add their products and for customers to buy directly: http://chanderi.okshop.in/
The Chanderi society has also seen a great support from the Government and Local Authorities, and is one of the initial 100% free Wi-Fi community, which motivates and enable the weavers to innovate and take next steps towards contributing to the digital economy of India. OkCredit via OkShop top up to this aim to lead the digital empowerment and grow such small Indian businesses go Atmanirbhar.
Commenting on the launch of the campaign, Mr. Harsh Pokharna, Co-founder & CEO, OkCredit said:
The campaign was released digitally on OkCredit's social media platforms: