During his recent visit to Greece, Prime Minister Modi held a meeting with Konstantinos Kalaitzis. Earlier, Prime Minister had mentioned about him during the 95th edition of "Mann Ki Baat" on 27 November 2022.
But who is Kalaitzis?
A quick internet search shows that he is a Greek researcher and musician, who has visited India 45 times in the last three decades. Also, he has visited every state and Union Territory in search of classical and folk music, and dance forms to document and learn. Kalaitzis is from Aigaleo, Attiki and lives in Agios Stefanos. He sings Carnatic music, bhajans, ghazals, qawwali, plays the tabla and has given concerts in India and other parts of the world.
His website mentions that ​searching the classical and folk music, as well as the classical and folk dances of the Indian peninsula, he collected 180 musical instruments, including all the classical instruments, many folk and many tribal ones, used by the musicians of the tribes he met. Those pieces are planned to be hosted in a museum.  In addition, he has played leading roles in two theatrical plays, in South India with topics from the Greek and the Indian philosophy.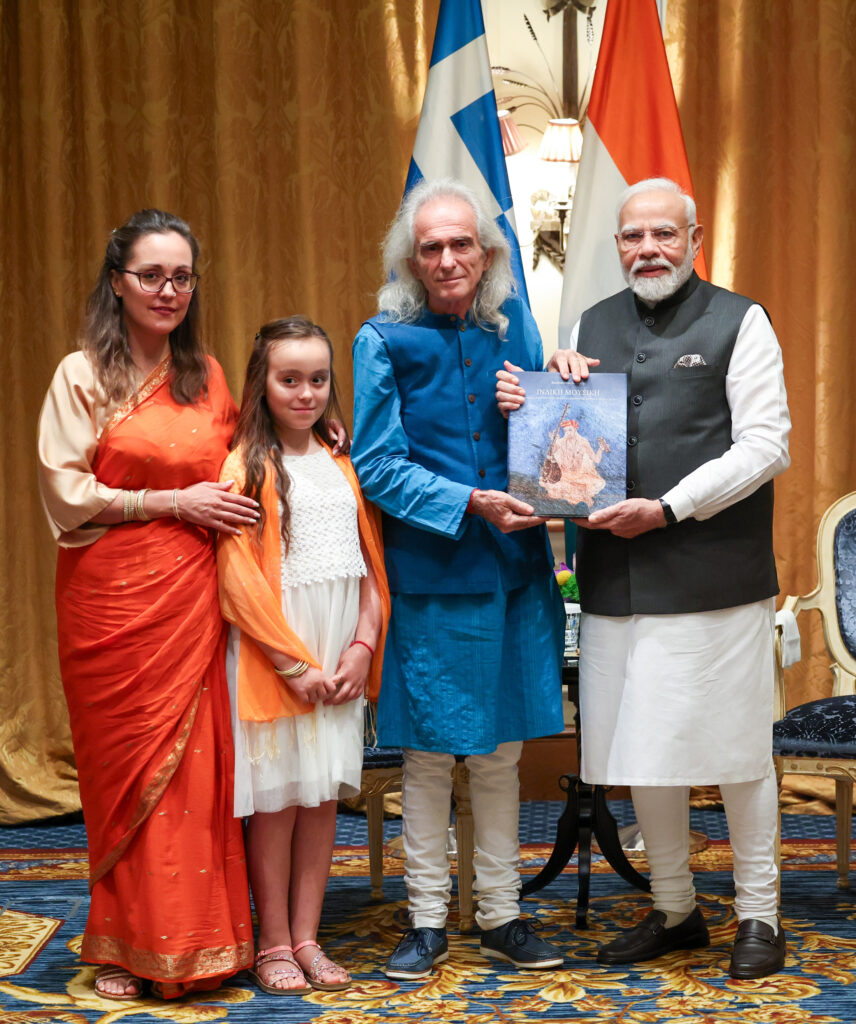 ​In 2018 he was chosen to represent Greece, among other 155 countries, performing Mahatma Gandhi's favorite song (bhajan) "Vaishnav Jan To", on the occasion of the celebrations for Mahatma's 150th birth anniversary, organized by the Indian Government. He was also invited to take part in the global participation (182 countries) of Kumbh Mela 2019, in Prayagraj by the Indian Embassy in Athens.
​He has written a book which was recently published in Greek and is shortly going to be published in English, about the Indian music and dances, in their classical and folk form, the great composers and poets and the musical instruments of India.