Prime Minister Narendra Modi dedicated to the nation the World's longest Highway tunnel – Atal Tunnel at its south portal in Manali. The 9.02 Km long tunnel connects Manali to Lahaul-Spiti valley throughout the year. Earlier the valley was cut off for about 6 months each year owing to heavy snowfall. The Tunnel is built with ultra-modern specifications in the Pir Panjal range of Himalayas at an altitude of 3000 Mtrs (10,000 Feet) from the Mean Sea Level (MSL).
Prime Minister Modi travelled in the tunnel from the South Portal to the North Portal and also visited the emergency egress tunnel that was built into the main tunnel itself. He also witnessed a pictorial exhibition on "The Making of Atal Tunnel" on the occasion. Interestingly, it was the UPA chairperson Sonia Gandhi, who, in her capacity as the National Advisory Council chief, declared open the tunnel drilling at South Portal, 30 km north of Manali, in the presence of the then Defence Minister A K Antony, Himachal Pradesh Chief Minister P K Dhumal and Union Steel Minister Virbhadra Singh in June 2010.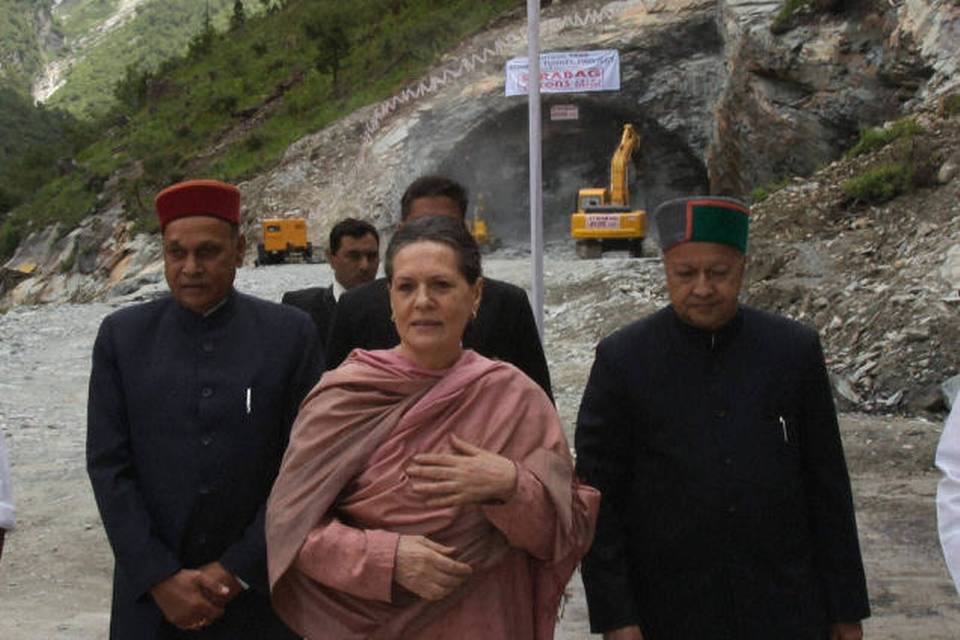 The tunnel reduces the road distance by 46 Kms between Manali and Leh and the time by about 4 to 5 hours. It has state of the art electromechanical systems including semi transverse ventilation, SCADA controlled firefighting, illumination and monitoring systems. The Tunnel has ample safety features built into it.
In his address, the Prime Minister termed the day as historic as it only fructifies the vision of the former Prime Minister Atal Behari Vajpayee but also the decades old wish and dream of crores of people from the region.
He said Atal Tunnel is going to be a lifeline for a large part of Himachal Pradesh as well as the new Union Territory of Leh-Ladakh and would reduce the distance between Manali and Keylong by 3-4 hours. He added that now parts of ​​Himachal Pradesh and Leh-Ladakh will always be connected with the rest of the country and would witness speedier economic progress.
The Prime Minister lauded the efforts of the engineers, technicians and workers who risked their lives in making this dream come true. He said Atal Tunnel is also going to give new strength to India's border infrastructure and would be a living proof of world-class border connectivity. He said despite the longstanding demand to improve the infrastructure and overall development of the border areas, plans were made only to languish for decades without any progress.
The Prime Minister said Atal ji laid the foundation of the approach road for this tunnel in 2002. He said after Atal ji's government, the work was so neglected that only 1300 metres i.e less than 1.5 Kms of tunnel could be built till 2013-14 i.e only about 300 metres each year.
The Prime Minister said the Atal Tunnel is a shining example of the country's resolve to become AatmaNirbhar (Self Reliant).