Global Handwashing Day 2020
Global Handwashing Day is celebrated every year on October 15th. The first Global Handwashing Day was held in 2008, when over 120 million children around the world washed their hands with soap in more than 70 countries. The 2020 Global Handwashing Day theme is "Hand Hygiene for All." Job Zachariah, Chief of UNICEF in Chhattisgarh, in an interaction with The Press India, spoke about the benefits of handwashing with soap, in the context of Global Handwashing Day.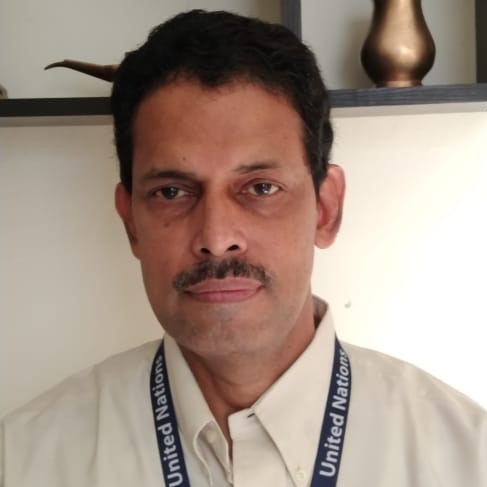 Q. What are the benefits of handwashing with soap?
JZ: Handwashing with soap not only prevents COVID 19 but also acts as a magic bullet which breaks the vicious cycle of child death, undernutrition, child diseases, poor learning outcome, low quality of life and low economic development. It is the simplest and most cost-effective way to save lives of children and help in their development.
Washing hands with soap at critical times can prevent 30% to 48% of diahorreal diseases and 20% of acute respiratory infections (including pneumonia), which are the major causes of child death. Washing hands with soap will also prevent typhoid, jaundice, cholera, ebola, swine flu, COVID 19, SARS and skin/eye infection. Good hygiene practices in hospitals could prevent neo-natal mortality by 41% and reduce maternal mortality.
Handwashing with soap reduces child undernutrition, as it prevents worm infestation, environmental enteropathy and diarrheal diseases. This in turn, prevents the adverse effects of undernutrition among children including delayed motor and cognitive skills, stunting and underweight. Improved health and nutrition of children due to handwashing with soap, leads to better childhood development, learning outcomes and school attendance. In long term, the practice will lead to increase in production and productivity in the country, by reducing days lost due to illness.
Q. What is the importance of this practice in the context of COVID19?
JZ: Handwashing with soap, can reduce the transmission of COVID 19. Handwashing with soap destroys the outer membrane of the virus and thereby inactivates it. One study found that regular handwashing with soap can reduce the likelihood of COVID-19 infection by 36%.
Q. When should we wash hands with soap?
JZ: A dirty hand contains one crore viruses and bacteria which causes diseases. Hands should be compulsorily washed with soap before eating food and after going to toilet. Besides, this practice should be adopted before and after preparing food; beforefeeding babies; and after changing diapers or cleaning up child.
During the COVID pandemic, it is critical to wash hand with soap after going to public places; before touching eyes, nose, or mouth; after blowing nose or sneezing; and after touching door handles, tables and shopping carts.
Q. What is the right way of washing hands with soap?
JZ: First, wet hands with water and scrub the back of hands, between fingers, and nails for at least 20 seconds with soap. Then, rinse thoroughly with water and shake hands dry or wipe with clean cloth.
Q: What are the misconceptions on washing hands?
JZ: There are several misconceptions on handwashing with soap like: hands need not be washed if they are visibly clean; soap is not needed if hands are washed with warm water; washing hands with water and ash is very effective; and hands need not be washed with soap after disposal of child faeces. All these are incorrect.
Most people believe that hand sanitizers can replace soap in handwashing. This is not true. Although alcohol-based hand sanitizers can reduce microbial load, they are not as effective as soap and water, in removing dirt and illness-causing germs and virus. Also, it is important to wash hands with soap for minimum of 20-30 seconds.
Q. What is the situation of hand washing practice in Chhattisgarh and in India?
JZ: As per the National Sample Survey (2018), 38% of people in Chhattisgarh wash their hands with soap before eating food and 87% do so after defecation. In India, it is 36% and 74% respectively. So, we are a little better, compared to national average.
Only 50% rural households in India has hand washing locations (NFHS-4, 2015-16). ( Data for Chhattisgarh not available). Similarly, only 55% schools in Chhattisgarh have access to handwashing facility (U-DISE 2017-18).
Q. What needs to be done to improve HW with soap practice in Chhattisgarh?
JZ: There are three ways by which the practice of handwashing with soap can be improved in Chhattisgarh.
First, ensure every home has the facility for handwashing with soap – in the kitchen, dining area and inside/outside toilet. One mug of water and one soap can do magic in preventing child death, diseases and undernutrition, besides saving cost on medicines and loss in workdays .
Second, set up more handwashing facilities in schools, anganwadi centres, health facilities, public buildings, marketplaces, haat bazars, bus stations, hotels, and at roadside. It could be innovative facility like hand touch-free and paddle-operated handwashing stations. Government of India has launched a campaign to ensure piped water supply in all schools and anganwadi centres in next 100 days. Handwashing facility could be added to this.
Third, going beyond the awareness creation, the hygiene promotion programme require a "habit strategy", to imbibe it in all children from the birth.
(Cover Photo: Unicef/Bana2013-00167/Haque)