Claim: A media report has claimed that the government is asking for "sensitive personal data" for the registration of Health ID.
PIBFactCheck: This claim is Fake. Information like name, year of birth, state, etc. are required while registering for Health ID.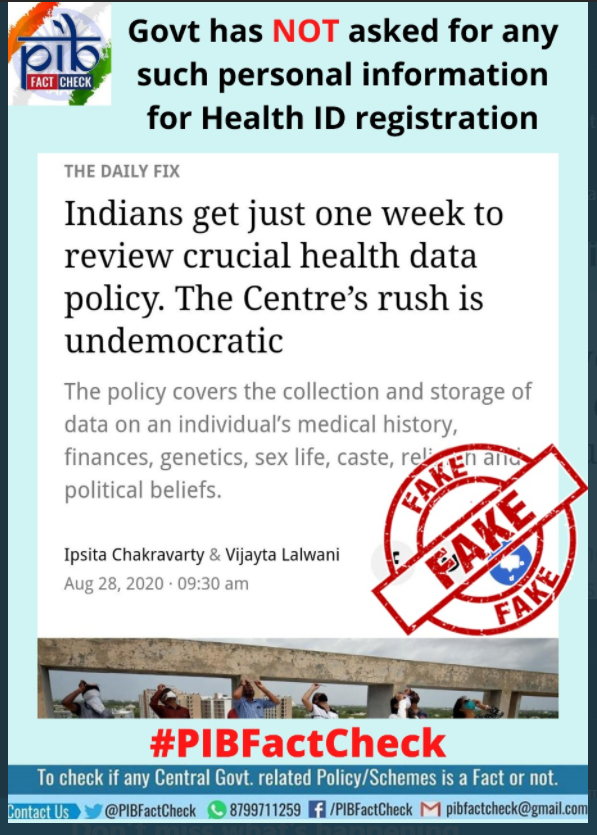 The Health ID is part of the National Digital Health Mission which was revealed on Independence Day by Prime Minister Narendra Modi during his address to the nation.