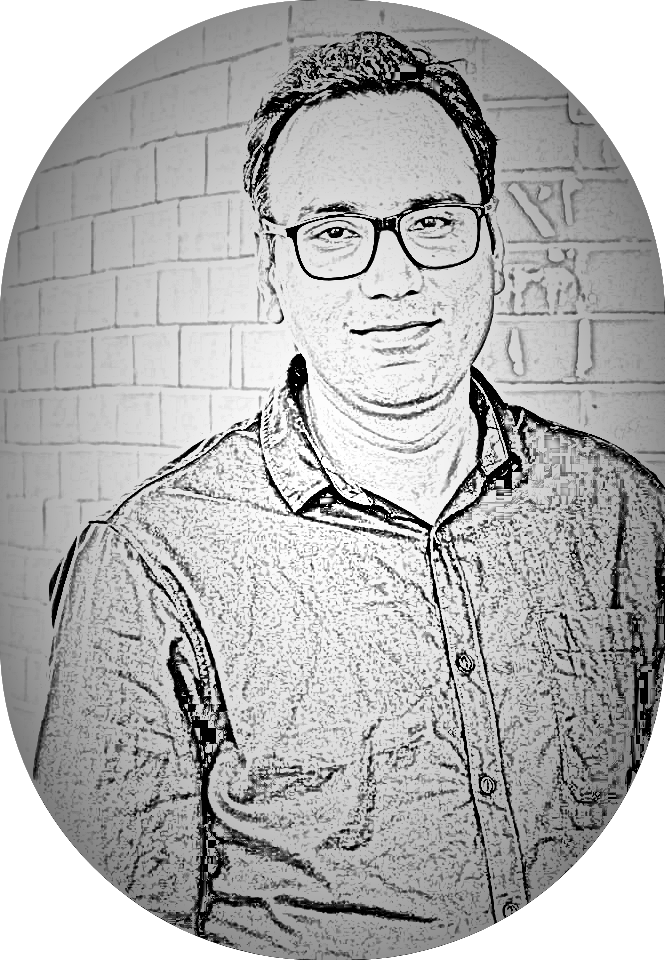 The real charm of the film lies as much in the ordinariness and simplicity of the plot, as in the realistic portrayal of the characters and narrative.
The banality of daily chores in the current lockdown has its own advantages. It makes you crave for something interesting to best utilise the free time you have. I decided to catch some classic Hindi films from the 80s and the first deliberate choice was Sai Paranjpye's brilliant film Chashme Buddoor.
Released 39-years-ago in 1981, the light-hearted comedy wafts a cool breeze of nostalgia, so typical of Delhi's languid summers, whenever you watch it. The film was shot at some familiar locations in Delhi, including North Campus of Delhi University, Talkatora Garden, Defence Colony, Lodhi Gardens, Mandi House and Tughlakabad Fort and gives an ample view of the beautiful landscape of less crowded and greener Delhi in the 80s.
Interestingly, the year 1981 saw several big budget multi-starrer films like Kranti, Laawaris, Kudrat, Ek Duje ke liye, Naseeb, Yaarana, Kaalia, debut films of Kumar Gaurav Love Story and Sanjay Dutt's Rocky, still, Chashme Buddoor went on to celebrate its silver jubilee and was loved by the audience.
Sai Paranjpye's directorial brilliance is magical in the opening scene of the film, where we are introduced to the three main protagonists. Enjoying a great camaraderie, in a messy, smoke-filled Defence Colony barsati, the three bachelors, Siddharth (Farooque Shaikh), Jai (Ravi Baswani) and Omi (Rakesh Bedi) are relaxing as they did not go home during the summer vacation. However, they have their own plans. The first few minutes of the film makes one realise what the three youngsters are upto and despite having different tastes and preferences they are bonding well, from shared cigarettes to segmented walls with pin-ups of voluptuous women. While Omi and Jai are always on the lookout for their next 'shikar' (prey), Siddharth is studious type, who wants to pursue his Phd in economics.
The female lead Neha (Deepti Naval), is a petite, girl-next-door with a calm demeanour. Other memorable characters of the film included Neha's adorable daadi (Leela Misra) and the brilliant Lallan miya (Saeed Jaffrey), the neighbourhood paanwaala who shares a special bonding with the three young men. It is a delight to watch how a lovable paanwaala not only scold them for not giving his money but is also a friend and well-wisher, with whom they can share their secrets.
The real charm of the film lies as much in the ordinariness and simplicity of the plot, as in the realistic portrayal of the characters and narrative. While, Omi and Jai make several efforts to know Neha's whereabouts to woo her – both of them fail miserably to impress her.  Surprisingly, Siddharth succeeds after a chance meeting with Neha, when she visits his room as a salesgirl. Initially, while Siddharth tries his best not to entertain her, but soon relents. She then insists on demonstrating the product. Neha's sales pitch "Chamko. Kapdon ke liye behtareen sabun. Baar baar. Lagatar. Chamko" becomes the talking point for them during the wait time for Chamko detergent powder to clean the towel. Meanwhile, Neha discloses her interest in music and about her music classes.  Soon, Siddharth and Neha meet again and love blossoms. When Omi and Jai come to know about Siddharth and Neha's romance, they get worried as they think Neha would reveal their secrets and the treatment they got at her house. Watching Omi and Jai coming up with comical ideas to split the two lovebirds and then trying to bring them together with help from Neha's daadi, makes it a predictable climax but that doesn't take away the interest to watch it.     
Sai Paranjpye's eye for details and her attempt not to overplay the emotional melodrama, makes it a fantastic narrative. The subdued romanticism of the 80s, in the film, looks beautiful when Siddharth and Neha go out on their first date and both share their secrets, with a sheepish smile and grin, gradually becoming comfortable after the initial embarrassment.
The casting of the film is perfect. Ravi Baswani, who made his acting debut with this film, came with a comic timing that was simply amazing. Rakesh Bedi's boyish insouciance as a chubby would-be poet, brings laughter at his every dialogue. Both of them made it a delight to watch the way they mock at each other, and through their innocent mischiefs brought the humour alive on the screen. Baswani and Bedi were later also nominated for the Filmfare award in the category – best actor in comic role. In contrast, Farooq Shaikh, played his role as a sober and studious Siddharth with remarkable restraint and ease.
There are several scenes in the film, where Paranjpye comes out brilliantly as a storyteller, with an eye on the minute detailing. Be it the Chamko scene, when Farooq Sheikh brings a besan ladoo for Deepti Naval in a cup, or in the brief interaction of Leela Misra with Omi and Jai, where she endearingly suggest them to put a few photographs of God also on the walls adorned with pin-ups of actresses and then also in the parody of hit songs used by Paranjpye to poke fun at Hindi films. The background score and sound effects further add to the comic timing of the actors. The music is good. From the slapstick "Pyaar Lagaavwat Pranay Mohabbat" to classical numbers like "Kahan Se Aaye Badara" and "Kaali Ghodi Dwar Khari, songs are worth remembering.
Even after four decades, Chashme Buddoor stands out for its genuineness, honest storytelling and an engaging yet simple approach to filmmaking. Puerile attempts made by some filmmakers to copy it have failed ignominiously. The original remains fresh and unmatchable, evoking enduring nostalgia and romance.
(Author is a senior journalist and Founder Director of Woodpecker International Film Festival)